Home Carer (2022)
I wrote and developed the pilot episode of Home Carer as part of my final thesis project for my MA in Scriptwriting degree at Goldsmiths, University of London.
The story was inspired by my own experiences while moving from the US to the UK and, in many ways, starting my life over again in my early 30s.
Logline: When a Colombian-American nurse relocates to the United Kingdom after the death of her father, she's forced to burst out of her comfort zone and redefine what family means to her; all while running from a dark secret she thought she left back home.
Genre: One-hour Television Comedy / Drama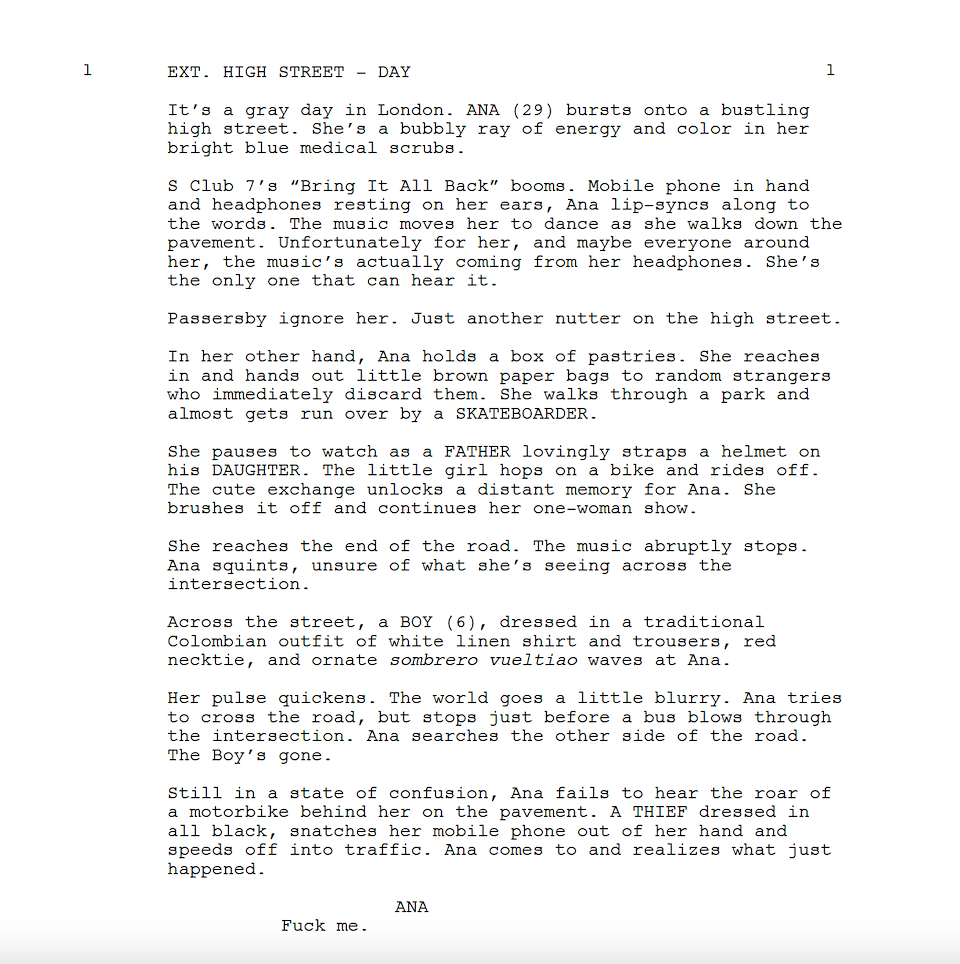 First scene of Home Carer pilot